Family & Friends Vol III Wallpaper Collection
Shop Family & Friends Vol III Wallpaper Patterns
You can Live, Laugh, Love with Family & Friends Volume III by Chesapeake. Classic country style adds rustic beauty and charm to walls by bringing the warmth of the countryside indoors. A mixing of vintage farmhouse scenes, Americana quilts, antique stars and sunflower trails coupled with plaid, stripe and calico prints, invites fresh vintage style to any room in an array of reds, navy blues and tans.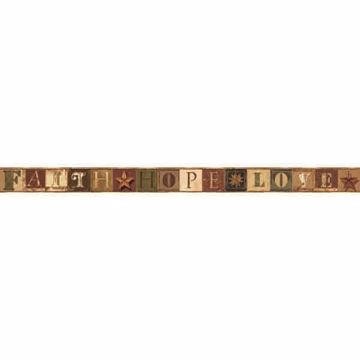 Faith, Hope, and Love will always be in your life with this block panel border featuring words of inspiration on your walls!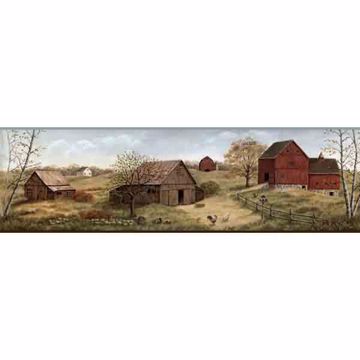 This border features a contemplative portrait of a farmstead. Escape to the country every time you gaze upon the romanticized image of these rustic farmhouses.
Create interest in your interior space with this faux parchment wallpaper in a rich deep orange brown.