Global Reach
Teamwork is the key to our success. We employ hundreds of people across the world. Ongoing dialogue and collaboration between our companies in the USA, Canada, United Kingdom, and China creates a powerful cohesive organization. Managing inventory to service the world is no small feat. Our dedicated logistics team ensures the product is available where and when it is needed. With a global sales force that reaches all sectors of the worldwide market, our company enjoys a prominent position in the home décor marketplace.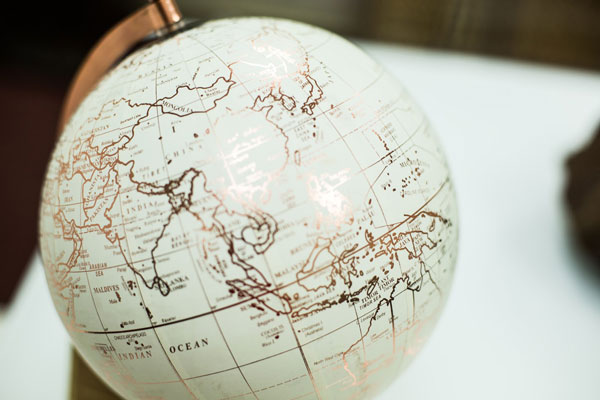 Brewster Home Fashions headquarters is located in Randolph, Massachusetts, just South of Boston. Our corporate offices are a dynamic hub of executive leadership, purchasing, marketing, design, customer service, sales, and our warehouse handles global distribution of our products. Serving as the heart of our organization, the Randolph facility is a bustling mix of operations and innovation. Great service is a virtue, and we love what we do! Our passion for beautiful décor is evident in all that we do here, from our beautiful lobby to our extensive library of collections, past and present.
Based in the heart of Cheshire, England, Fine Decor is the manufacturing arm of Brewster Home Fashions providing high quality and innovative wallpapers to a wide variety of distributors, retailers and converters throughout the world. Fine Decor distributes collections under the Fine Decor brand and Decorline, as well as all the Brewster Home Fashions brands to the global market.
Located in Mississauga, Ontario, Canada, Provincial Wallcoverings is our sales and service business unit of Canada. Provincial represents all the Brewster Home Fashions brands and distributes various other fine wallpaper and home décor brands to leading retailers across the country.
Brewster Wallcovering International Shanghai
Established in 1999 in Shanghai, China. Brewster Wallcovering International Trade (Shanghai) Ltd., is the largest distributor of imported wallpapers throughout China representing several brands in the market to include Brewster, BHF, BestWall and various other highly regarded brands from the United States and Europe. Brewster Wallcovering (China) Co., Ltd. will produce traditional wallpapers designed in the US and UK for domestic sales within the Chinese market.