Dinosaur Wallpaper
Shop Dinosaur Wallpaper Patterns
This fantastic collection of dinosaur wallpapers will create a prehistoric décor theme in any room. Especially fun in kids décor, these dinosaur borders and wallcoverings include all the dinosaur greats like T-rex, brontosaurus, and pterodactyls in land before time style scenics.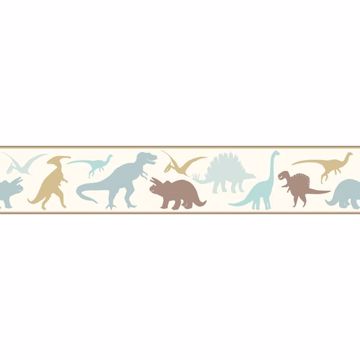 Beautifully subtle tones of blues and browns highlight the silhouettes of extinct dinosaurs on your walls. A fantastic border for a boy's room or bathroom!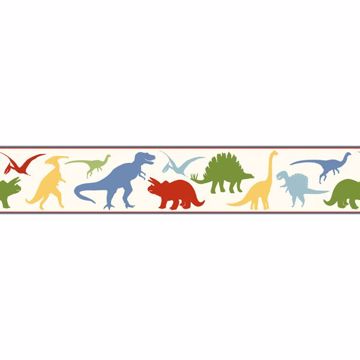 Red, green, and yellow dinosaurs strut through this fun border. A great addition to a playroom or your boy's room.