A dry erase map is a fun way to learn geography! Write on the maps to label places you've been, test your knowledge, or plan a trip! We have a selection of USA, Canada, and world maps in modern and classic styles. We also have a number of fun kids maps with a colorful style.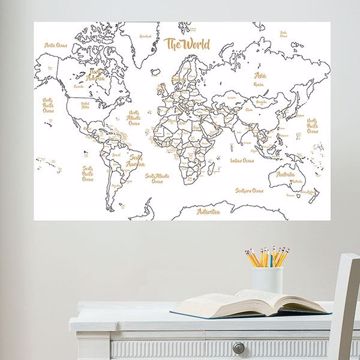 Featuring gold cursive script, this black and white peel and stick world map has a chic look. Its dry erase surface makes taking notes and planning easier than ever. Glam Dry Erase Map contains 3 pieces on 1 sheet that measures 24 x 36 inches.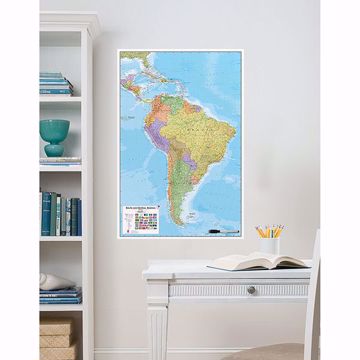 A map is a beautiful and traditional decor accessory. WallPops south america dry-erase map decal brings a contemporary element of functionality to the classic map. Perfect at home, for school or at the office, this south america map is totally removable, and reusable, and comes with a dry-erase marker.