Metal wall art is a beautiful way to give your walls a fresh look. These dimensional wall art pieces come in a variety of styles with something for every home. Floral metal wall art has a country style while bakery and kitchen wood signs have a farmhouse style.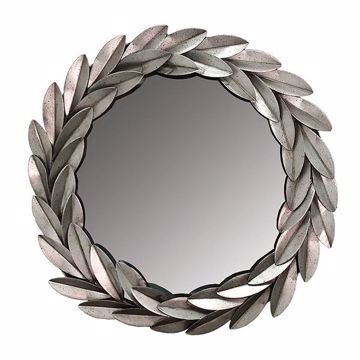 Overlapping laurel leaves frame a round mirror. The silver metal leaves have a distressed finish, lending a cozy farmhouse feel to the border. The Leafell Silver Metal Leaf Mirror measures 25-in long by 25-in wide.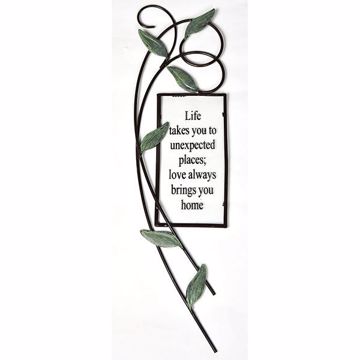 Delicate vines and a quote are rendered in metal to create dimensional wall art. The clear glass sign reads Life takes you to unexpected places; love always brings you home.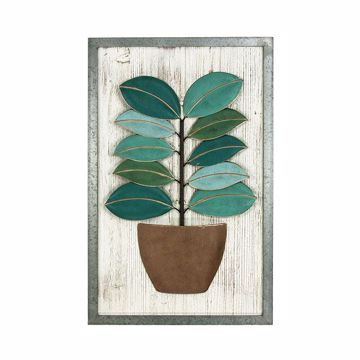 Add some color to your walls with this 3D metal and wood wall art. Its teal and green plant pops against a weathered white background, while its galvanized frame ties it together with a rustic touch. The Astrid Green Metal Leaf Wood Wall Art measures 31.5-in long by 19.75-in wide.