Display your favorite frames, collectibles, and books on a beautiful wall shelf. Intricate hand carved shelves from India have a bohemian style. Dark wood molding shelves have a classic style. In a range of sizes and styles, it's easy to find the perfect fit.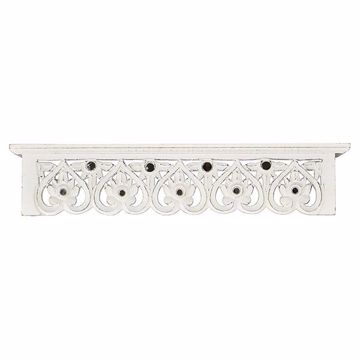 With decorative mirror accents, this hand carved shelf has a romantic feel. Its distressed white finish adds a bohemian flare. Calber 24 Inch White Decorative Shelf measures 24-in long x 5-in tall x 5-in deep.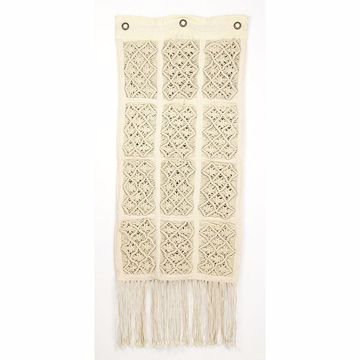 This pocket organizer is designed to be hung over a door, but is pretty enough to be displayed out on a wall as well. Accented by a fringe border, the handwoven macrame design brings boho style to holding shoes or displaying plants. The Macrame Pocket Organizer measures 47.5-in long by 19-in wide.