Zinc Wallpaper Wallpaper Collection
Shop Zinc Wallpaper Wallpaper Patterns
The Zinc wallpaper collection brings vibrant pops of color to walls, with graphic punch. Trendy zebra and alligator patterns and very vogue retro prints play nicely with damasks and paisleys. With a la mode evocations of vintage bird cages, pop-art renditions of roses, bohemian remixes of traditional prints, and gorgeous textures to complete every look, Zinc is a sophisticated compilation of high fashion wallpaper designs.
This floral trail wallpaper is blossoming with chic contemporary style. Soothing notes of vanilla and cream, with eloquent strokes of raised ink.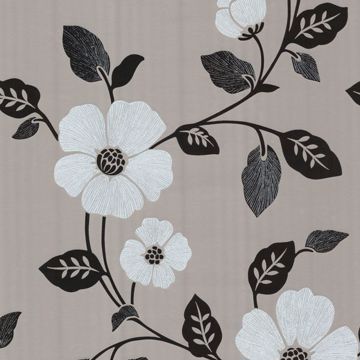 This modern floral wallpaper has a high fashion impact. A sophisticated silver finish is painted with glossy black ink and chic white suede accents.